About Alkerden Gateway
Alkerden Gateway is a custom build community consisting of 67 homes, including 17 affordable homes, designed by award winning Architect BPTW. We are excited to develop a characterful, bespoke neighbourhood and a vibrant place to live within Ebbsfleet Garden City. Ebbsfleet Development Corporation granted planning permission for Alkerden Gateway in July 2021.
Located between Castle Hill and Ashmere, Alkerden is the second village and will connect the whole of Whitecliffe to its immediate location and beyond. The site's proximity to Ebbsfleet International train station means future residents are connected to London and Europe, reaching London St Pancras in just 19 minutes.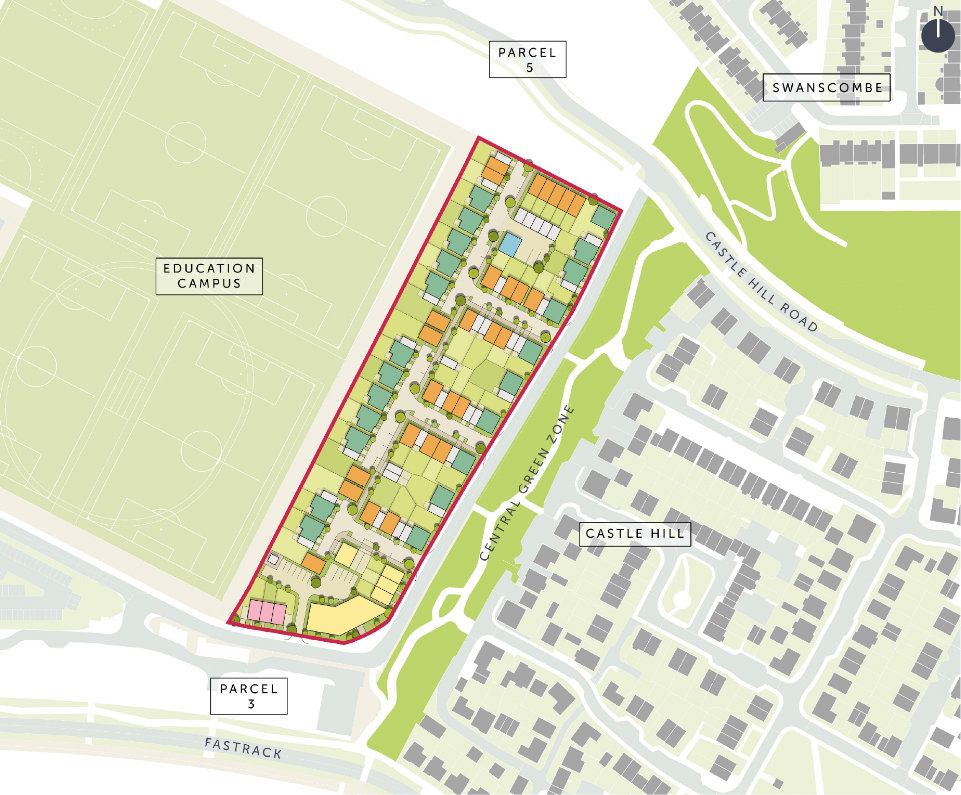 Alkerden Parcel 7 and the surrounding area.
For planning purposes, the Alkerden Gateway site is known as Alkerden Parcel 7. It is the first key development parcel at the transition from Castle Hill to Alkerden village. It is bordered by a strategic area of green parkland to the east (Central Green Zone), a large-scale Education Campus to the west and other residential developments to the north and south (Parcel 5 and Parcel 3 respectively).
Westerhill Homes
Westerhill Homes is a Kent based, privately owned developer, founded on the belief that local building expertise creates quality homes. We marry beauty with functionality and are committed to designing and delivering high specification, energy efficient homes, in the best locations.
Our teams take their work personally, placing pride and joy in the completion of every new home and community created. We are excited to be part of Ebbsfleet Garden City and invite you to join us at Alkerden Gateway.