Building homes, the smarter way.
Westerhill Homes is committed to building high-quality, energy efficient new homes which utilise the latest technology to aid modern living. The homes that will be built at Alkerden Gateway will be no different, but will also address what is lacking in the mainstream housebuilding market – the supply of custom build homes, beyond simply being a planning requirement. It provides a distinct opportunity for originality and an innovative approach to the treatment of individual plots.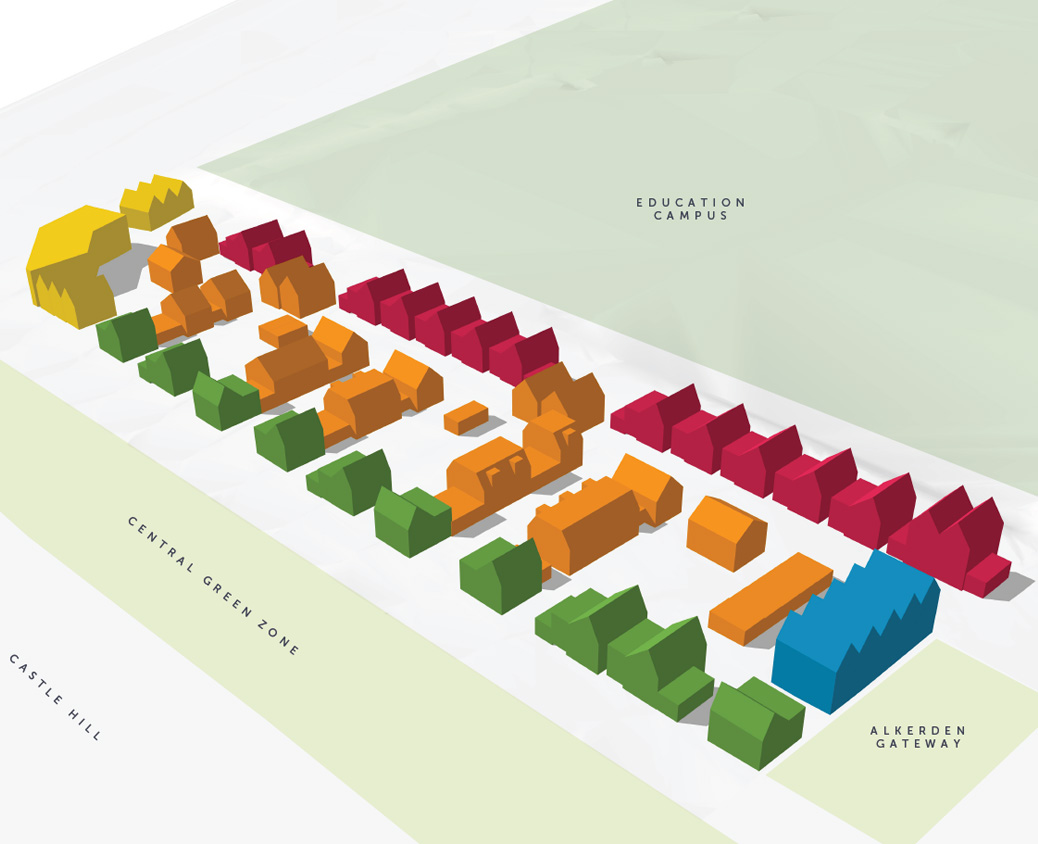 Key design features
Bespoke customisable homes designed by award winning architect BPTW.
Each house type will have the ability for customer choice through a variety of ground floor internal layouts and external materials, tailored to suit customer lifestyle choices.
Contemporary family housing, including a variety of three and four bed homes including terrace, semi-detached and detached options.
Design layout to maximise outlook onto local green spaces and longer-distance views across Alkerden Village.
House layouts and street alignment will support continuous pedestrian and cyclist movement between open spaces and to key transport links (Fastrack buses and Ebbsfleet International station).
Native landscaping and planting at semi-regular spacings, which merge into the adjacent green edge and create welcoming street environments throughout the development.
Freedom of building material choices with contrast and individuality welcomed to create a visually diverse street scene.
Your home. Designed by you.
Alkerden Gateway presents an exciting opportunity for you to be involved in the design and build process, making your next home truly your own. The process will start with the selection of a house type and will then focus on the different customisable options, including floor plan, materials and kitchen.

Floor plan
Customise the internal layout by choosing from a series of three ground floor layout options – including open plan and closed plan living configurations, designed to maximise the opportunity for tailoring your home to your lifestyle.

Materials
You can inform the variables in design of your desired home right down to the choice of brick colours and detailing patterns, where material choices will be inspired by the local context and to encourage variety within the street scene.

Kitchen
Ensure your future kitchen and dining space works for you, from design to layout.
Floor plan options
Each house type has three options for the ground floor plan, providing customers with variations in open and closed plan configurations to suit their lifestyle. There is also elevation customisation through a variety of external materials and finishes.
Kitchen dining room to front, living room to rear
Living room to front, kitchen & dining room to rear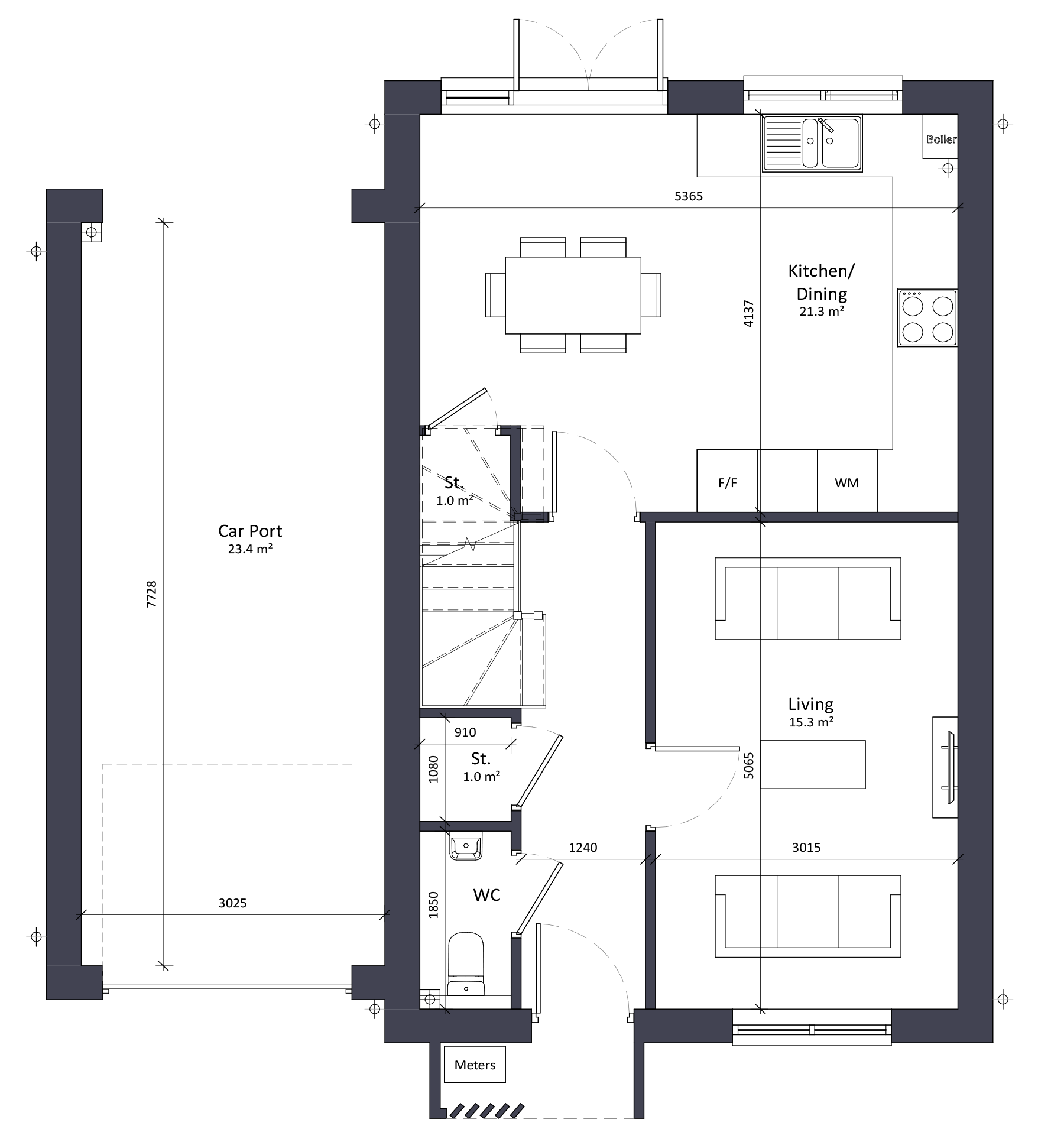 Open plan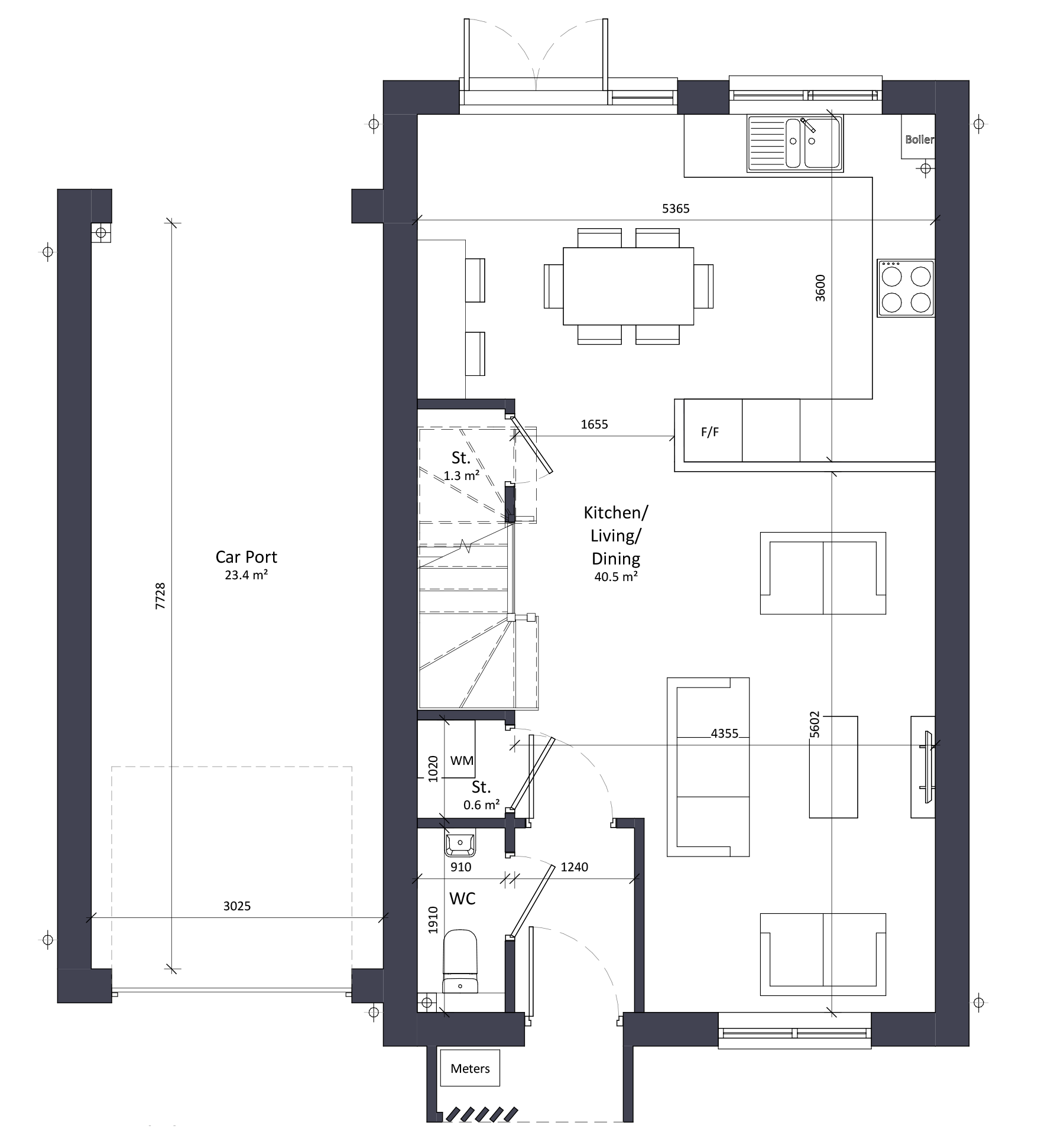 Example floor plan styles for one house type.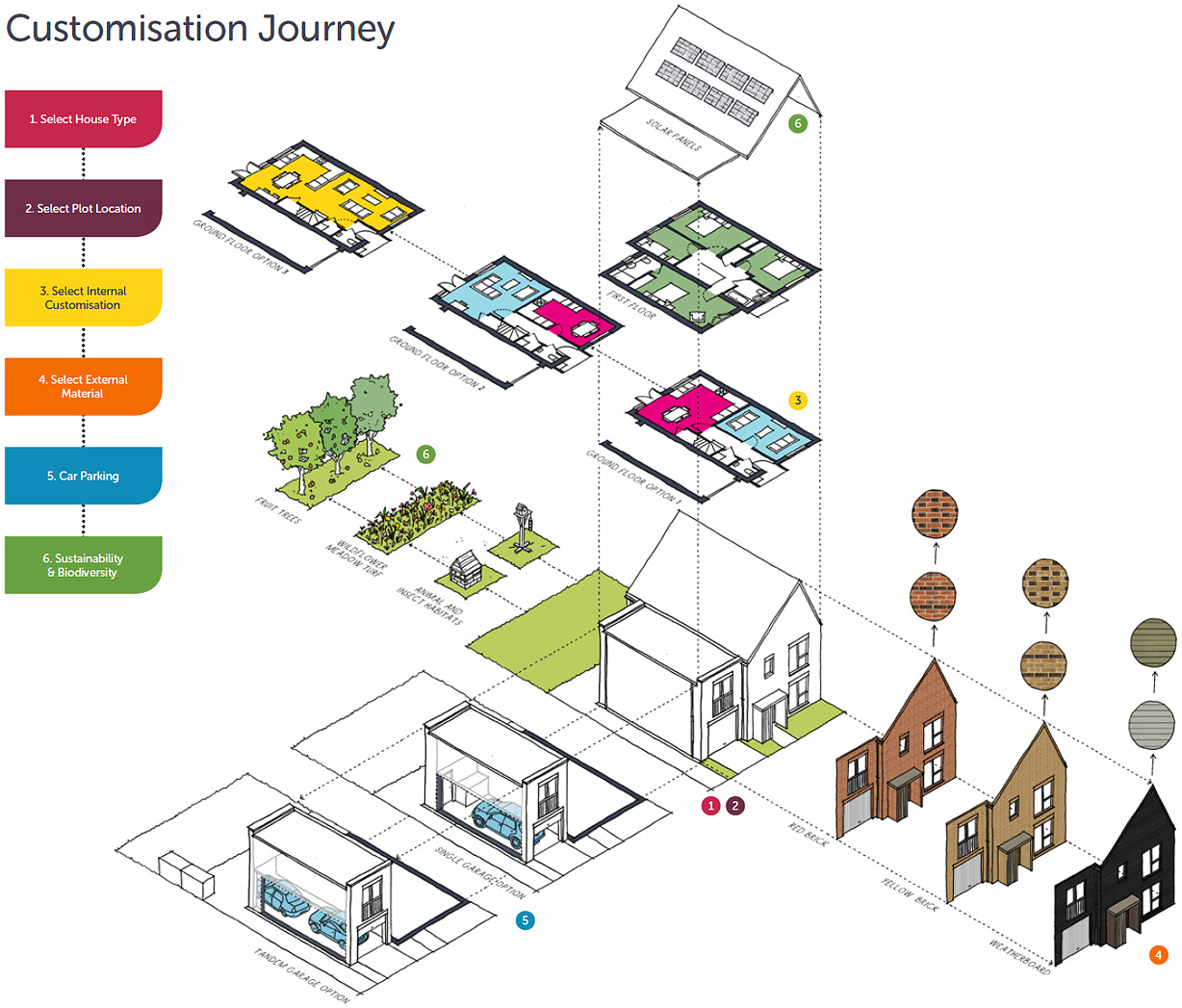 Black weatherboard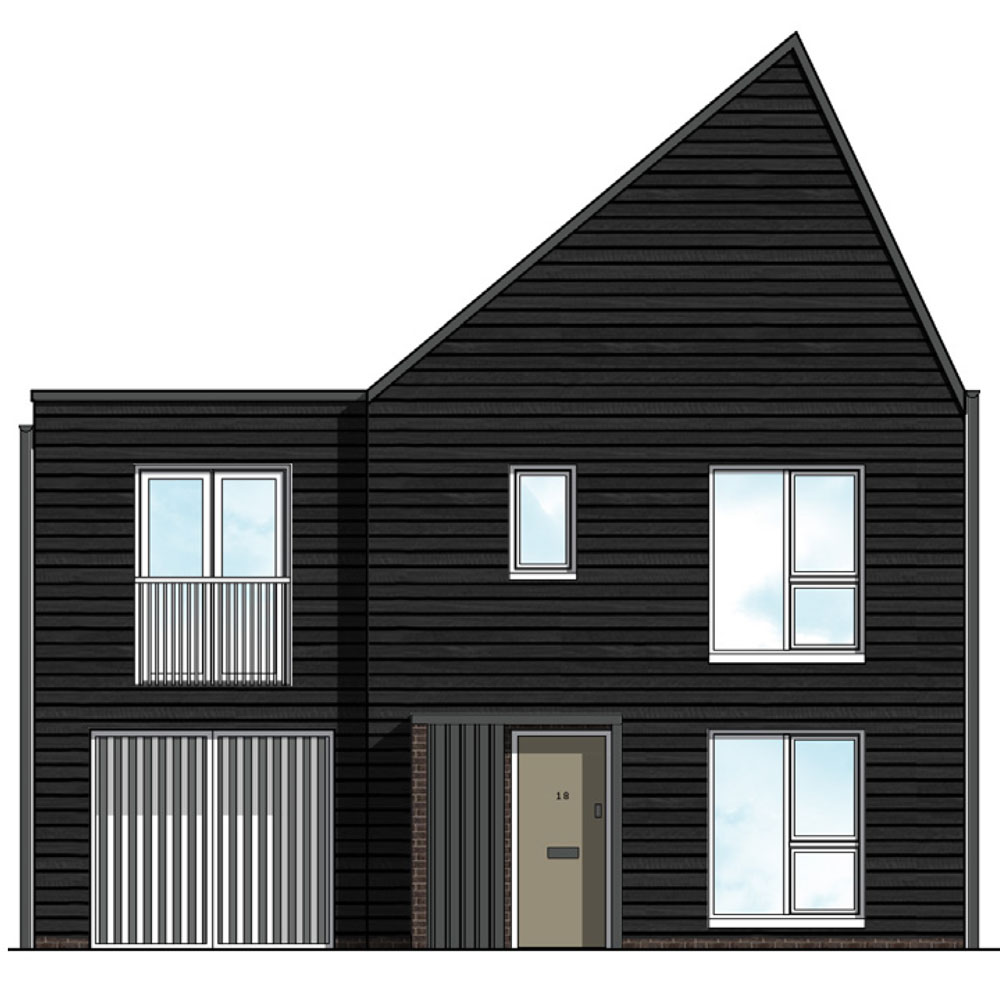 Red brick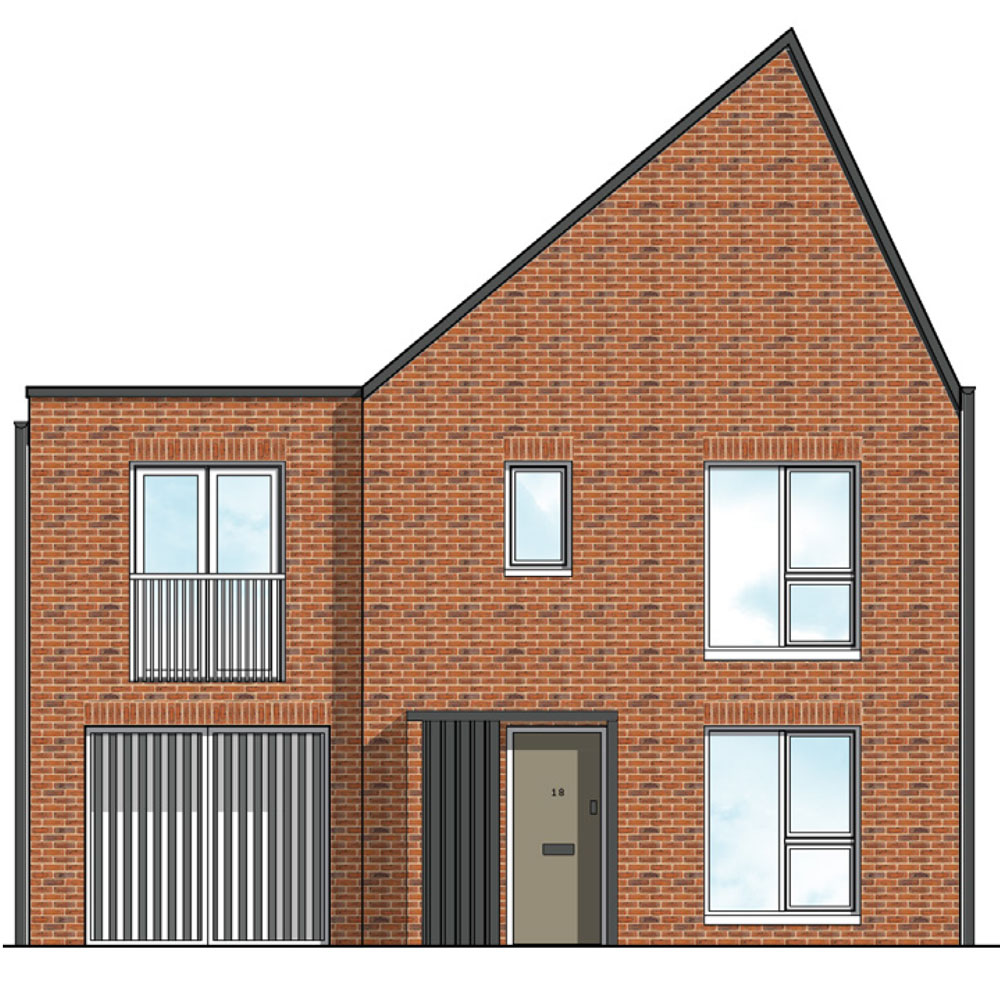 Red tile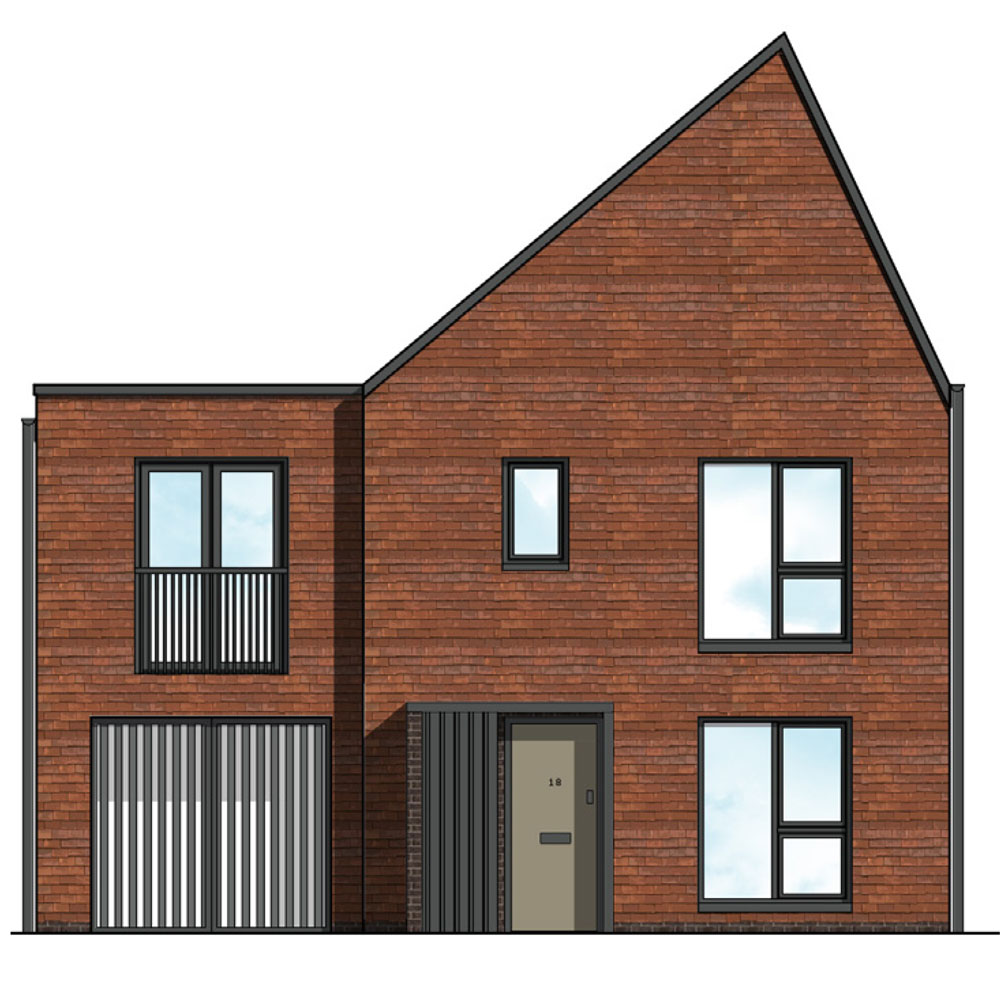 Yellow brick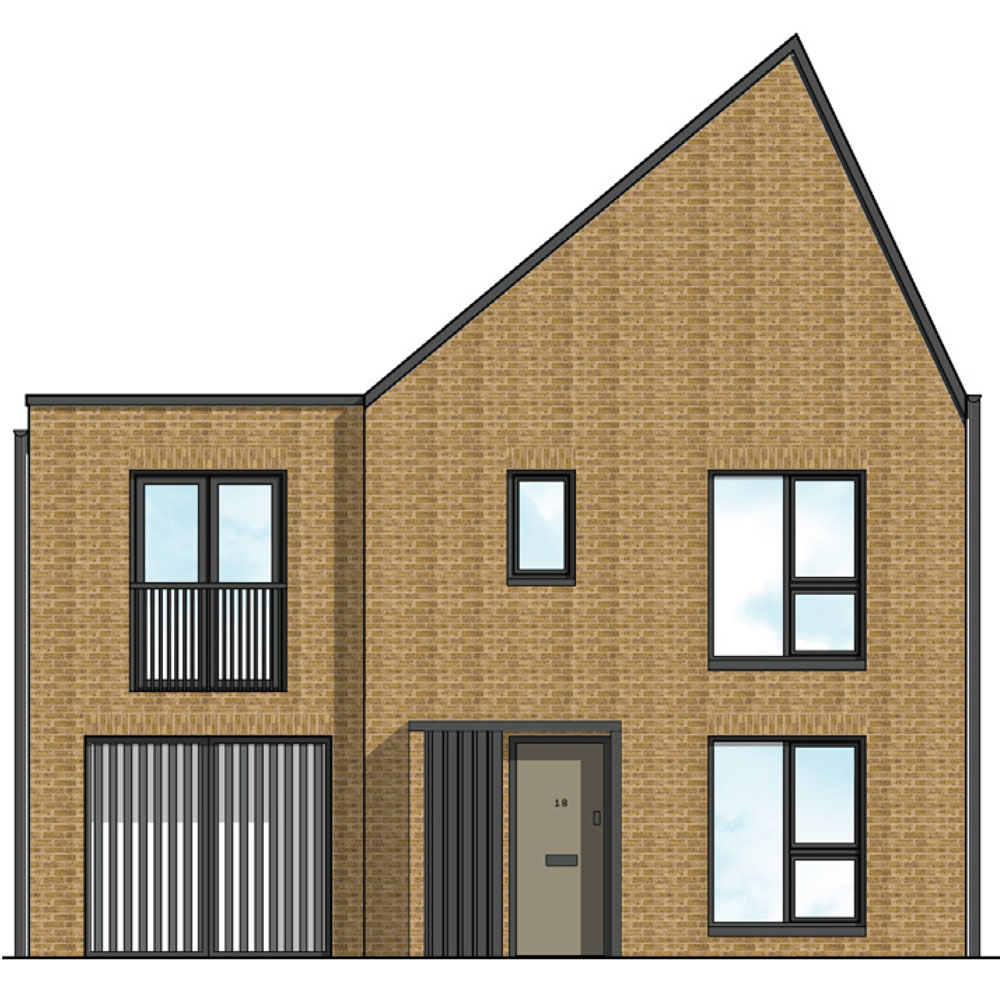 Materials
The selected materials are inspired by the local context, including customisable external options such as a variety of brick colours, feature brick patterns and weatherboarding – all aimed at encouraging customer choice and variety within the street scene.
Kitchen customisation
Each house type will have the option to select a range of customer choices on internal kitchen specification, including worktop and flooring options.
Car Parking
Each house type will have the option to include either one or two parking spaces depending upon individual needs, maximising the overall drive towards sustainability within the Garden City and focussing on Fastrack bus and train connectivity.
Sustainability and Biodiversity
Selective house types will have the ability to include built-in solar PV panels to their roofs (where design considerations allow), promoting sustainability and reducing carbon emissions.
Each plot will also be offered the opportunity to include a range of biodiversity measures as part of their customisation process, including options for the planting of a fruit tree, the installation of bird or bat boxes, bee bricks or wildlife friendly planting within the rear garden.